REAL CUSTOMER REVIEWS
GAME CHANGER!!!! This is AMAZING! Saves me so much time during my makeup routine!!! ABSOLUTELY LOVE IT ♡
Kayla
This has become a holy grail product for me and I will continue to order over and over again. I even purchased an extra to keep in my travel bag because I know that I cannot go without it. If you've been thinking about trying this product - do it! I'm confident that you will love it as much as I do! Thank you, Madluvv, for creating such an awesome beauty product! I've been telling everyone about it!
Amanda D.
Will Never Be Without! Absolutely obsessed!!!!!!! The color match was perfect and my brows have never been more symmetrical and shaped perfectly. I ordered taupe! I am and icy blonde.
Leah M.
I absolutely love this brow stamp. I have very sparse brow hair and this stamp makes them look full and natural with a natural arch and the color is spot on. I like that you can choose the shape and size of the stencil! The pigment last all day. This is the best brow product. This is my go to product and cuts my makeup routine in half as brows no longer have to take much effort. Please do not ever discontinue this product 😁 .
Jeaniel D.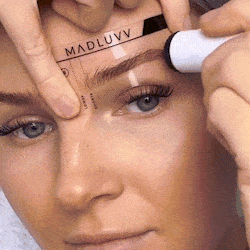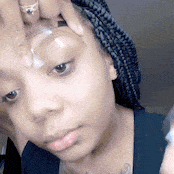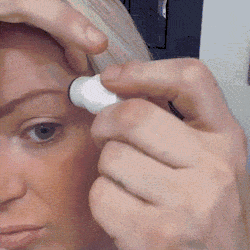 The Madluvv Brow Stamp Kit transforms sparse, light, and
uneven brows into flawlessly sculpted brows— in seconds!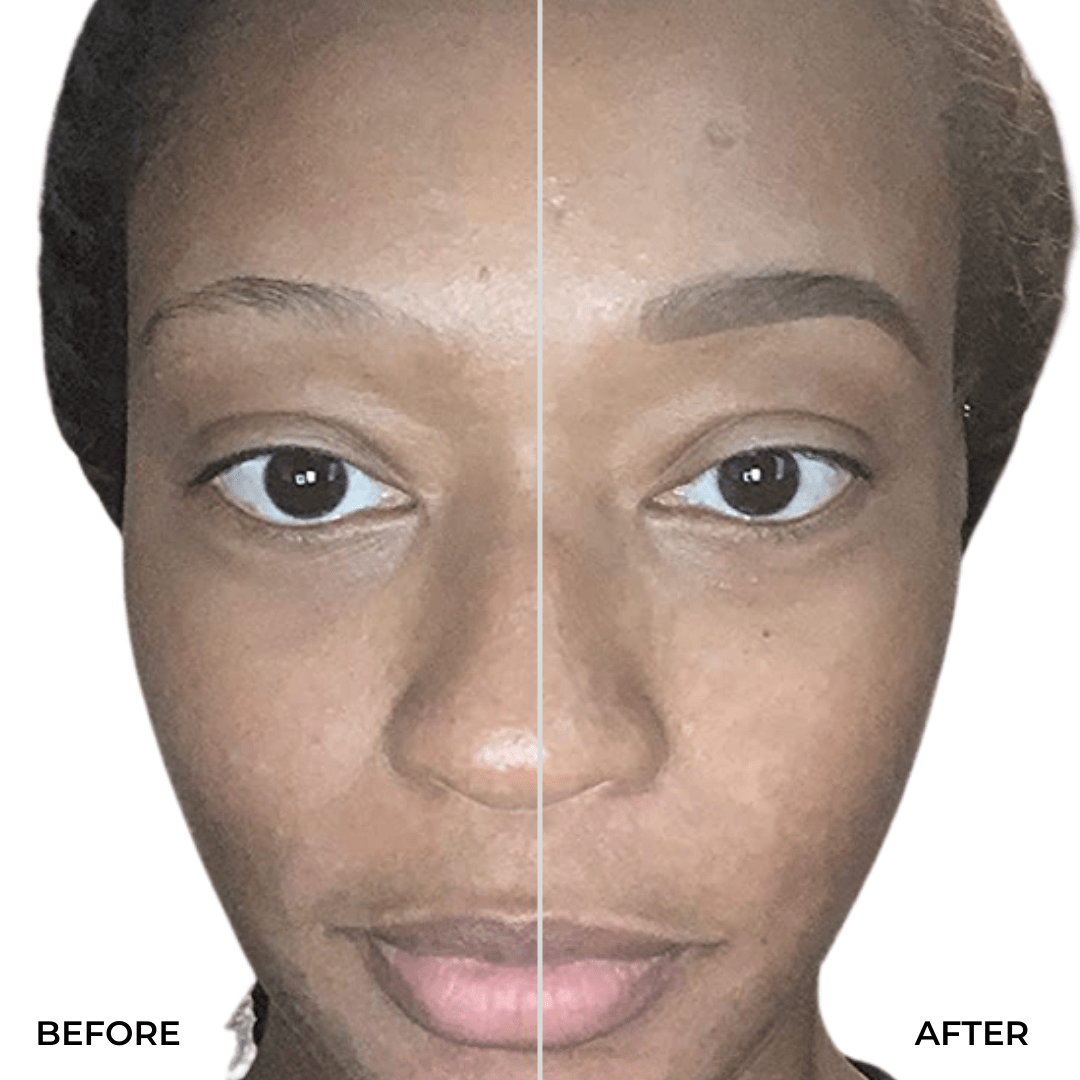 But first, let's talk about eyebrow issues.
When eyebrow hair grows (or doesn't), it creates uneven patches, looks too thin, comes in unevenly colored, doesn't grow in the right places, or looks invisible…
And these are only a handful of potential eyebrow struggles that can affect your day-to-day life and the overall appearance of your face.

You might be one of the hundreds of millions of women who have tried growth serums, dying, microblading, trimming, drawing on, and filling in crooked eyebrows with hard-to-use pencils, tattooing, and even getting unpredictable hair transplants— in an attempt to solve the many eyebrow problems women face.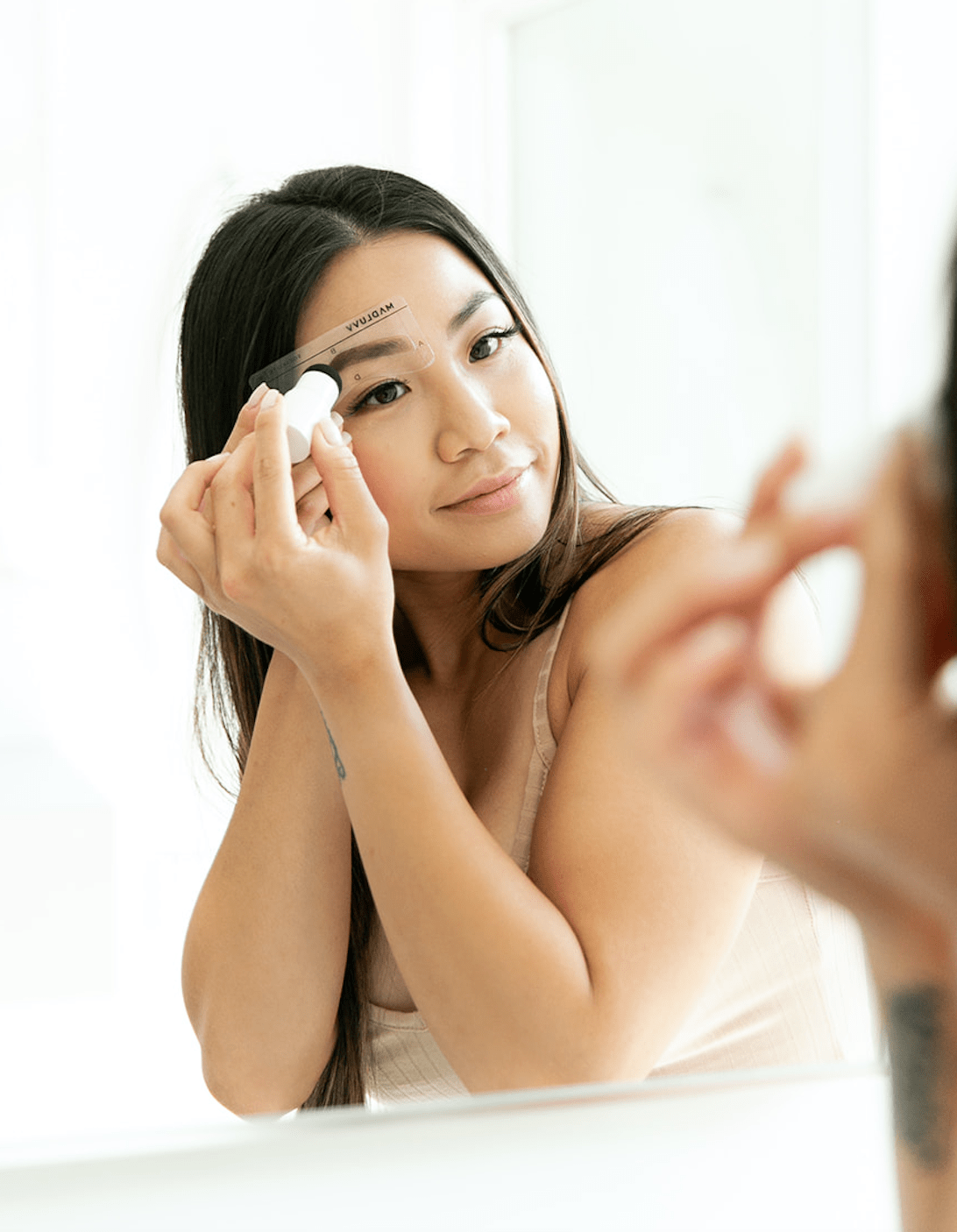 And all of these eyebrow solutions, approaches, and procedures can create more stress than necessary…
Especially if you've spent 30 minutes (or more) looking in the mirror, drawing on, wiping off, and redrawing eyebrows over and over— and still end up with crooked, uneven, weirdly-colored brows. Drawing on brows is so frustrating!
Instead of drawing on and filling in lifeless brows for countless hours every single week…
Why not go smudge-free, save time, and
have your brow routine be stress-free?
You can simply pick out your fave customizable stencil, the perfect color (we'll help you with this), and stamp on your flawless brows in under a minute— and walk out the door looking like you've spent hours on your face.
Brow stamps and stencils make doing brows soooo
much easier than old-school methods.
Now you can effortlessly…
Enhance your natural brow shape— and make your brows look even better.
Unleash unstoppable confidence with desirable, defined, delicious-looking brows. Indulge in the new "brow-love" ritual that everyone is raving about!

We've made it easy for you to up your brow game— and it's nothing like you've ever seen.
Walk away with classic, sophisticated, or a bold brow look anytime (even if you're short on time)… and look like you've spent hours perfecting your look.

Now we're curious about YOUR makeup routine and how long it takes…
Just imagine if your makeup routine could be done in a fraction of the time you are used to… and without any stress? What would your life look like then?
Now we've got to know…
Have you ever used a brow stamp?
Because we want to let you know Madluvv's proprietary patent-pending formula was created SPECIFICALLY for busy women who struggle with thin, scraggly, overplucked, lightly colored, unruly, and uneven brows.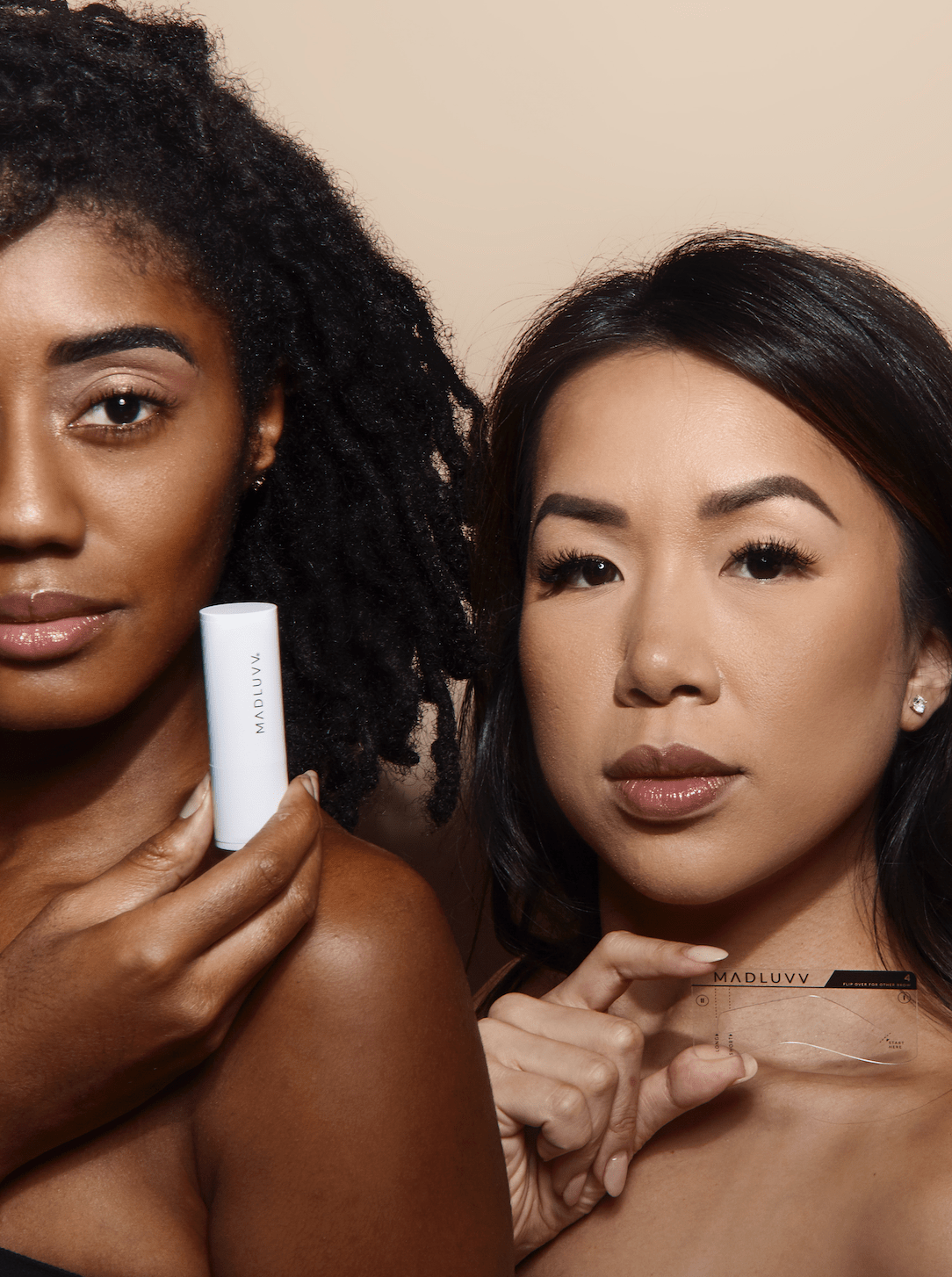 We've made it simple to put on picture-perfect brows!
And there's never been an easier way to put on your brows this fast — that is… until now.
This pamper-your-brows kit is more than just fast— it's also luxurious.
First, when you open our sleek iconic box, you can indulge yourself in a full-brow sensory experience.
Then when you peel back the sticker, unwrap the delicate paper, and unzip the sleek little bag, you'll get a taste of what it's like to live a high-brow life.
And know this… you'll be more than ready to unlock the secret to putting on fast, stunning-looking brows.
You deserve to have (what we call) the oh-so-desirable "lifestyle brows."
So you have time to live the life you deserve— with total confidence— and without wasting a second.
Now we'll show you how simple it is to pick out your brand new natural-looking Brow Stamp Kit.
Which brow color is YOUR color?
We believe the ideal color is the one that compliments your face, looks perfect with your skin, and blends smoothly with your existing brow hair texture and color.
8 AVAILABLE SHADES
BLONDE
TAPUE
SOFT BROWN
AUBURN
MEDIUM BROWN
BRUNETTE
DARK BROWN
NEARLY BLACK

Every Madluvv Brow Stamp is richly pigmented, silky smooth, and lasts all day (and all night).
But if you're unsure of which natural brow color to choose…
Our shade finder quiz will help you find the most beautifully matched option (or you can pick more than one color to play with!).
The best part about getting your perfect Brow Stamp match is that…
YOUR ideal color makes you feel and look your best.
And brings out that subtle "I've got a deep dark secret, and I'm never gonna tell how I made my done-up brows look this natural and perfect" smile.
Then after you choose your color and your kit arrives, you'll get to decide what shape or shapes is your favorite out of our 5 different brow stencils.
You've got options.
And we've got all the right brow shapes— for ANY face— in every kit!
The brow placement guides and easy-to-hold in place stencils make applying perfect brows a breeze.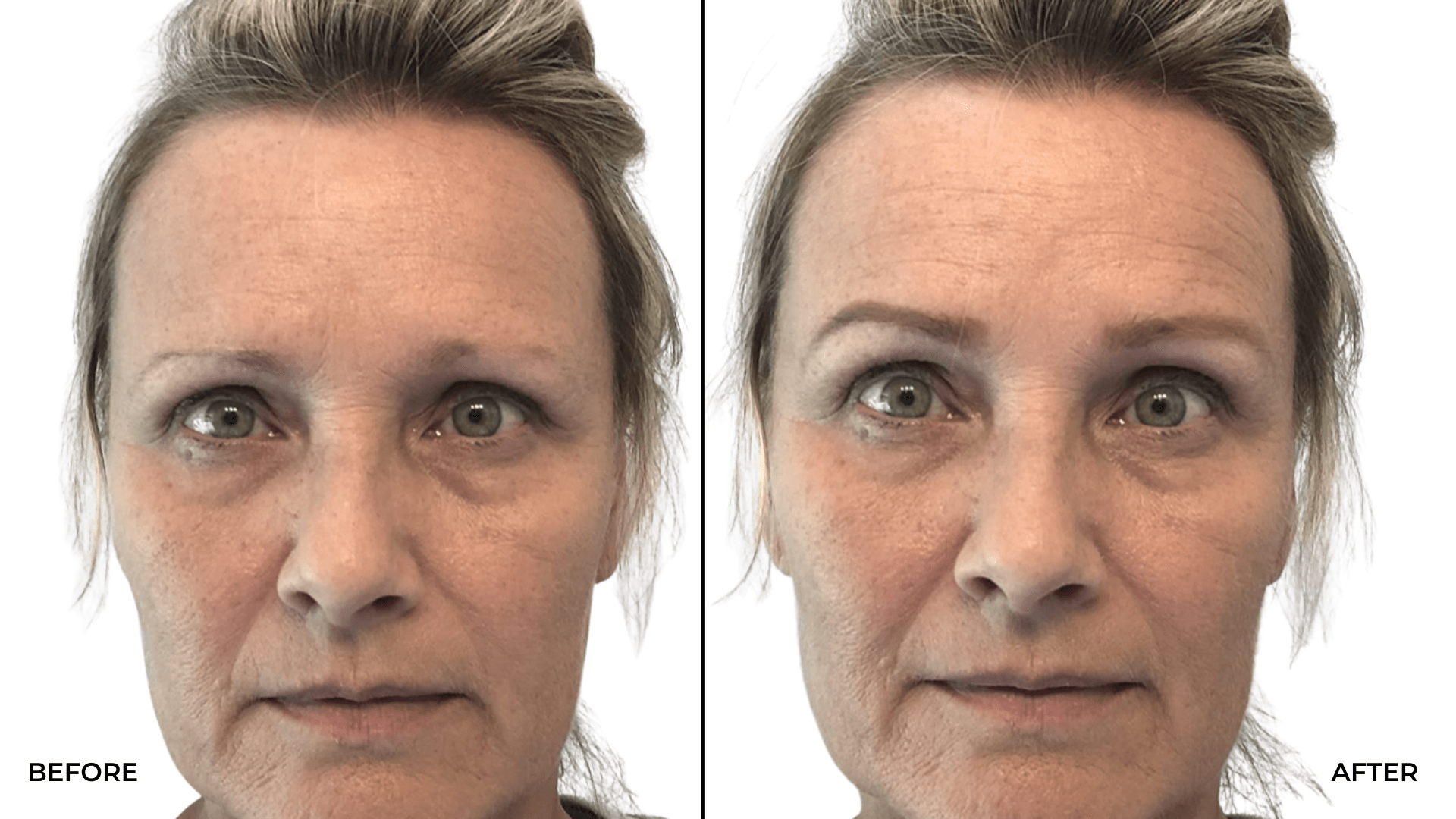 Which look is YOUR look?
Au-natural?
Fun and flirty?
Bold and beautiful?
You can go heavy or light with any of our smooth coverage brow stamps.
Grab a lighter shade a darker shade or both! The choice is yours. No matter how natural or bold you like it.
You can dab on a single layer of brow color for a more natural look or add another coat or two to have stand-out distinctive brows.
You can even mix and match different-colored brow stamps for your unique look.
The best part is… you get to do you.
Now you can have your brows YOUR way— and put them on lightning fast!
And when you walk down the street…
Your color… Your look… Your shape…
Will raise eyebrows wherever you are.
So for fast, gorgeous brows, order the Madluvv Brow Stamp Kit today!
Do you like…
Keeping a low profile?
Do your brows have high arches?
Or are they straight and narrow?
Do you rock thick, fluffy brows?
Or do you love short or longer tapered brows?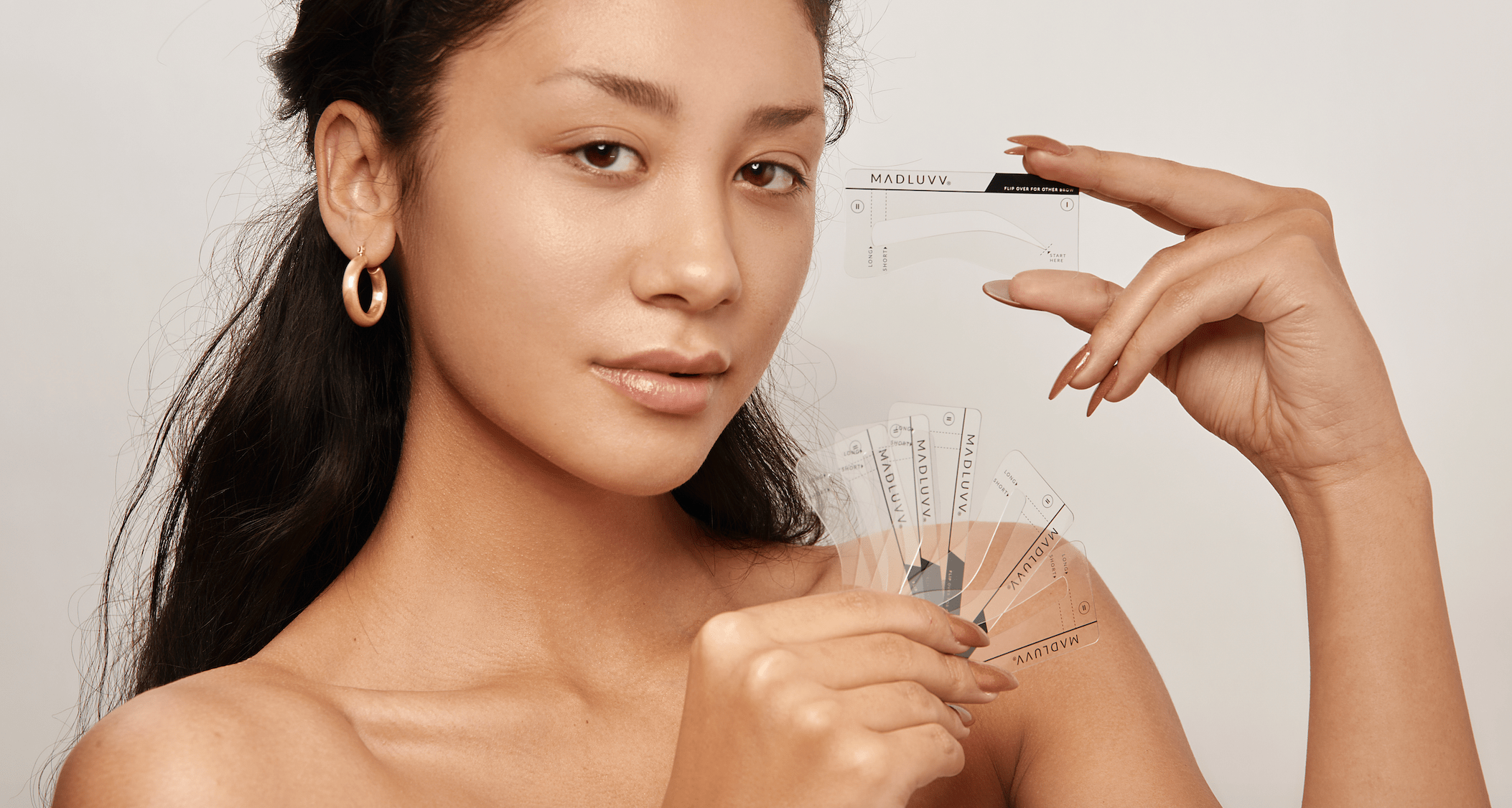 When your kit arrives, you'll have fun playing with the flexible, reusable stencils and see what flows best with your brow and style. It's fast, fun and simpleBest of all, there's a stencil for every face.
And your finished brows will have a clean sexy edge!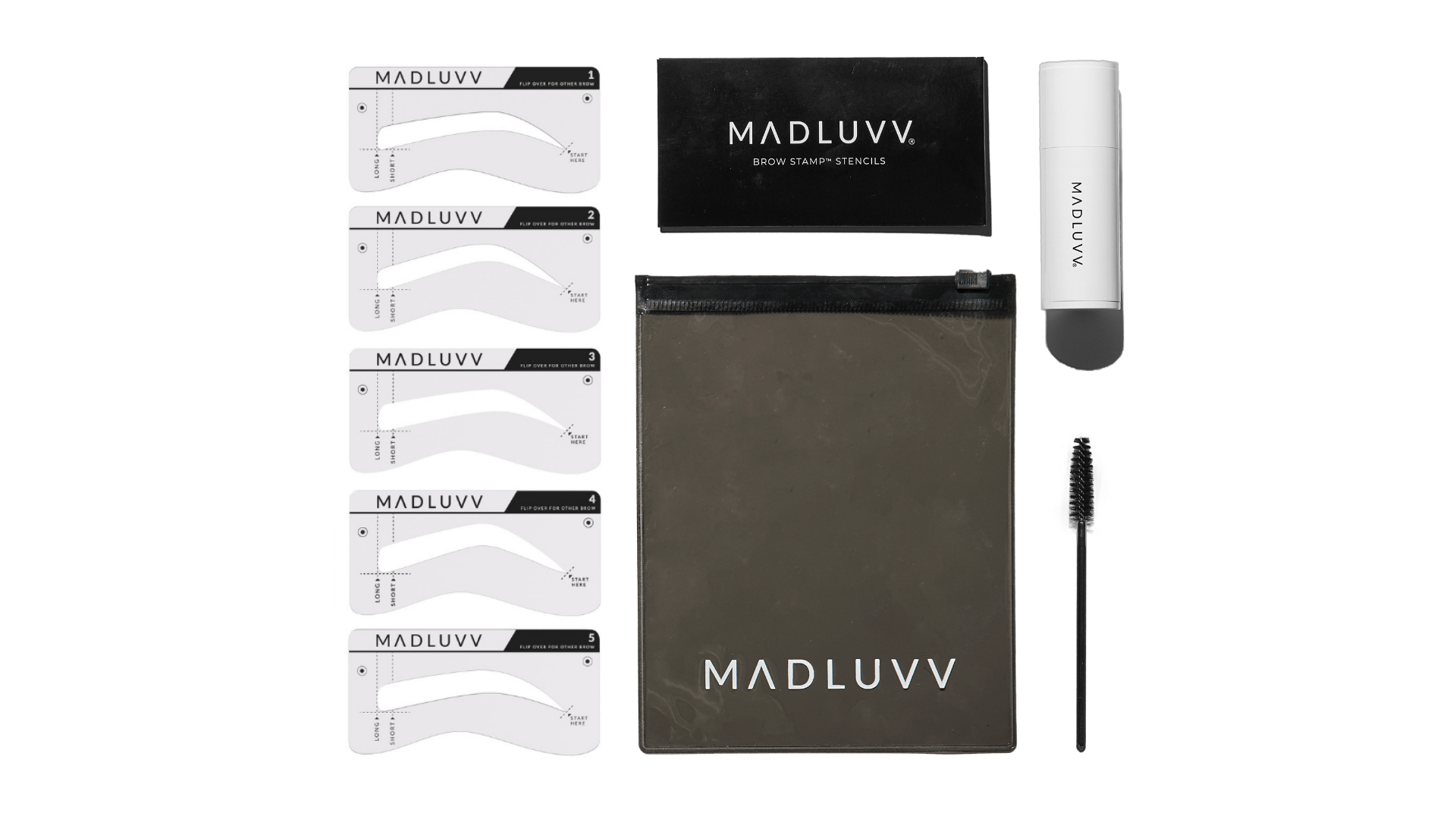 A Brow Stamp in your perfect shade
5 beautiful and customizable brow stencils
One spoolie brush (to fluff and make your brows look exrtra natural and manicured!)
A sleek on-the-go zipper pouch.
And packaging that's gorgeous enough for gift-giving.

You'll also get a QR code that gives you instant access to our quick brow stamp video tutorial that's under 2-minutes! You'll look (and feel) like a pro.

And best of all, you'll always have brows that will NEVER let you down!

Get your perfect brow kit today!