Posted on
Are you tired of unruly brows that never stay in place? Say goodbye to those pesky flyaways and hello to perfectly groomed eyebrows with our new and improved Laminate Me® Brow Gel! We are thrilled to announce the drop of our updated formula, designed to give you a long-lasting hold and natural-looking definition. Our team has been hard at work perfecting this formula to provide you with a product that tames your brows free of the junk that other brow gel formulas are full of. We know how much your brows mean to you, which is why we have taken every detail into consideration. From the new sleek and modern packaging to the new easy-to-use brush applicator, our eyebrow gel is the perfect addition to your makeup routine. Get ready to elevate your brow game with Laminate Me®. Here are a few details about it that we can't get over:
New and improved brush
The new brush has two sides… but what is so special about it? The shorter side dispenses the perfect amount of product while the longer side combs and defines the brow hairs to achieve perfectly groomed brows. 
New and sustainable packaging
As previously mentioned, we put every detail into consideration when updating Laminate Me®, so we wanted to perfect it from the inside out. The new packaging and bottle are sustainable and made up of recycled materials so you can feel even better about your purchase.
Free of harmful ingredients
There are few feelings worse than finding out the beauty product you love so dearly is full of harmful sulfates and parabens, which is why we spent extra time making sure our formula was free of those while still working incredibly well. 
Made with highest standard of certified clean ingredients 

Cruelty-free

Hormone-free

Sulfate-free

Paraben-free

Gluten-free

Dairy-free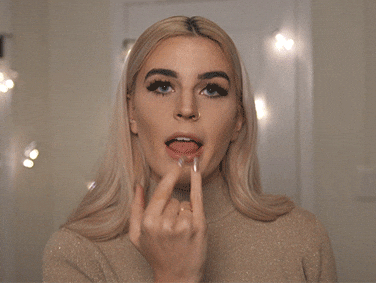 We are confident that this new formula will become a staple in your makeup collection and help you achieve the perfect brow look you've always wanted. Here at Madluvv we are dedicated to providing high-quality products that meet the needs of our customers. We value your feedback and would love to hear your thoughts on our Laminate Me®. We can't wait to see you rock those flawless brows!
xoxo,
Madluvv