What's Included
1 Brow Stamp: Choose the color of your choice from our nine different shades
5 Stencil Shapes: Achieve perfect, symmetrical brows every single application
1 Spoolie Brush: Keep hairs in place for perfect brows that last all day long
1 On-the-go Zipper Pouch: Easily create the perfect brow anywhere you go
Ready for the best brows of your life?!
Transform your thin, misshapen or asymmetrical brows in under a minute with the easy-to-use, buildable, long-lasting Madluvv Brow Stamp™ Kit
Not sure what shade you are?
Take the Shade Finder Quiz now!

EASY AS 1, 2, 3..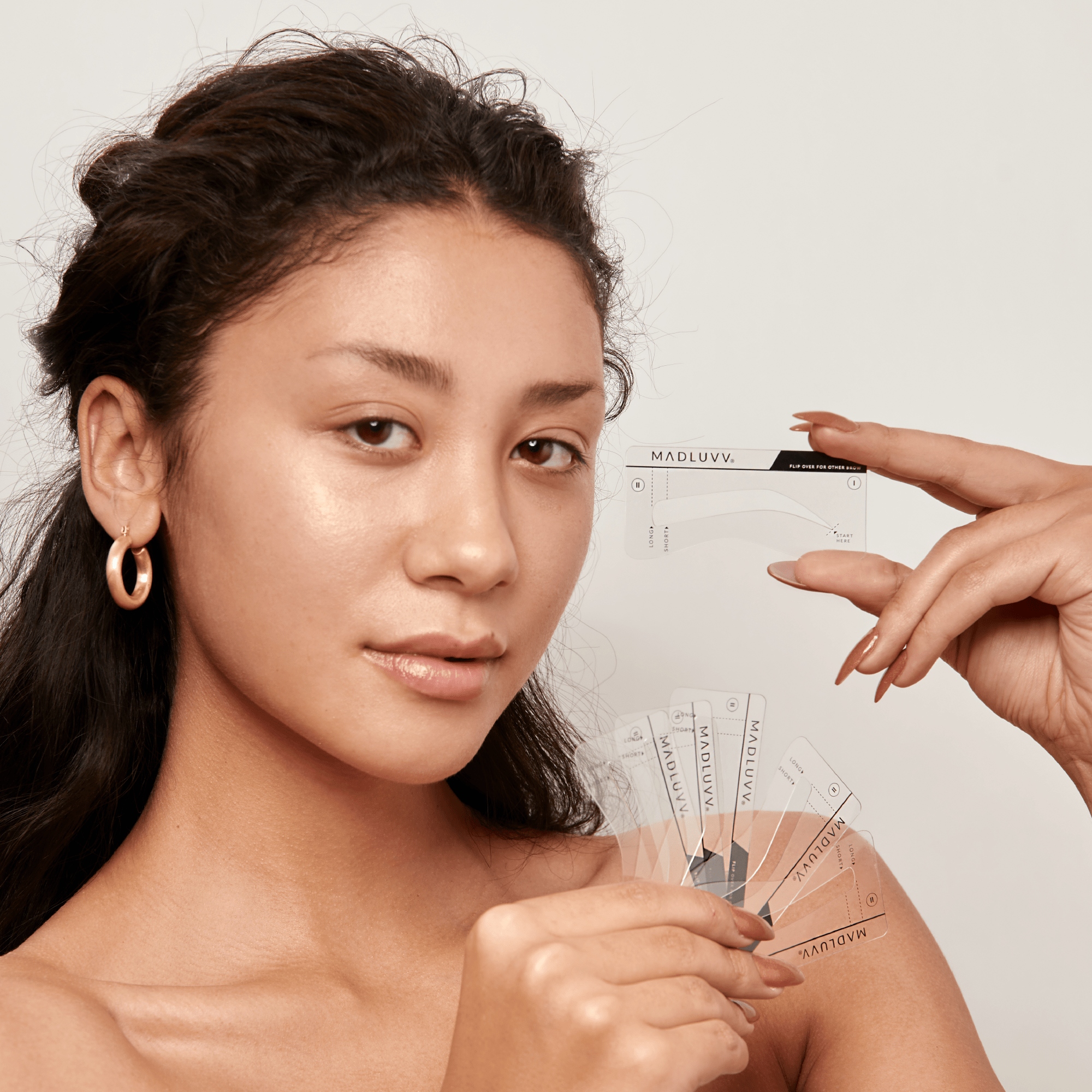 STEP 1
Choose the stencil that will achieve a perfect, natural shape and hold it directly onto your eyebrow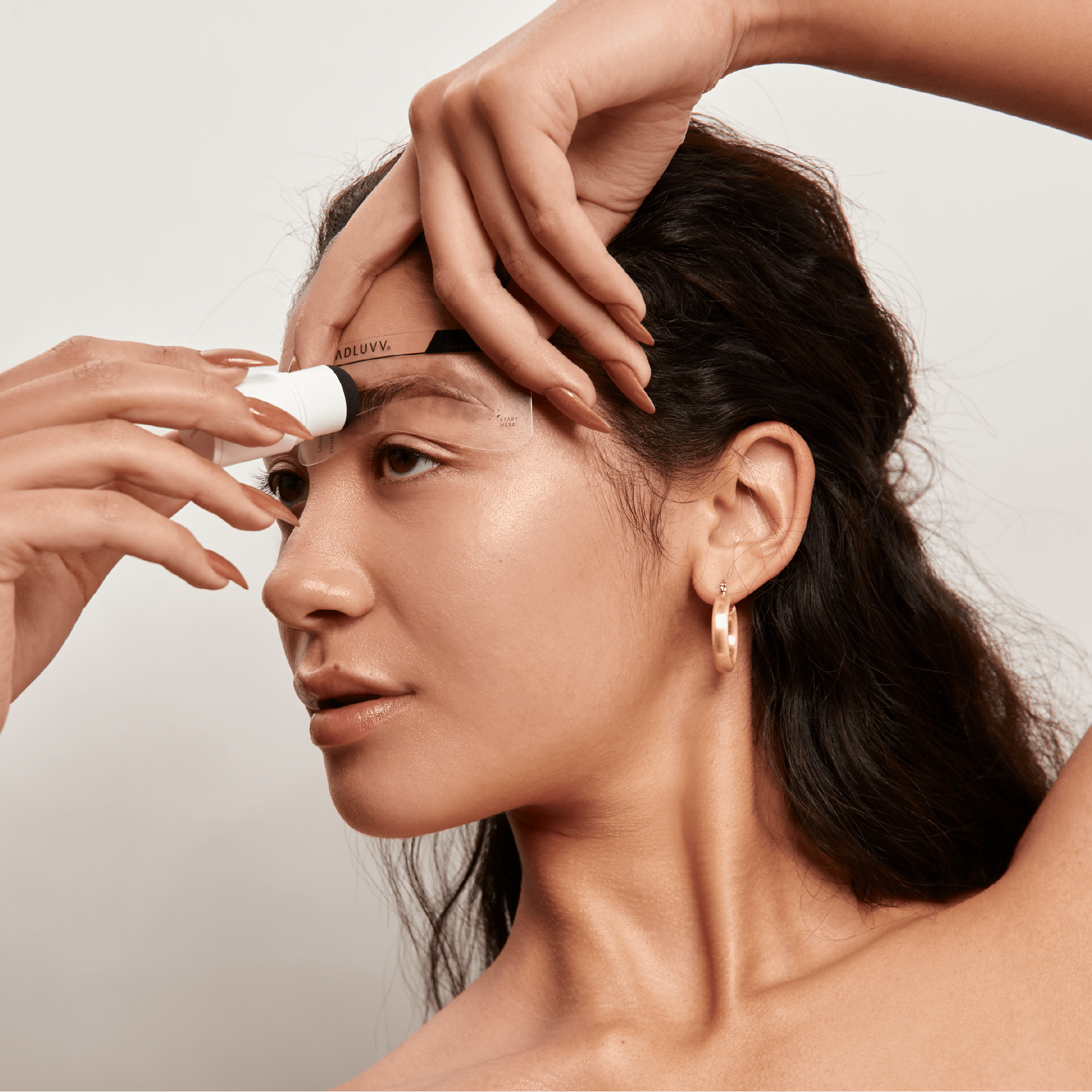 STEP 2
Stamp in as much or as little color as desired into your brow stencil to create the perfect, natural-looking shade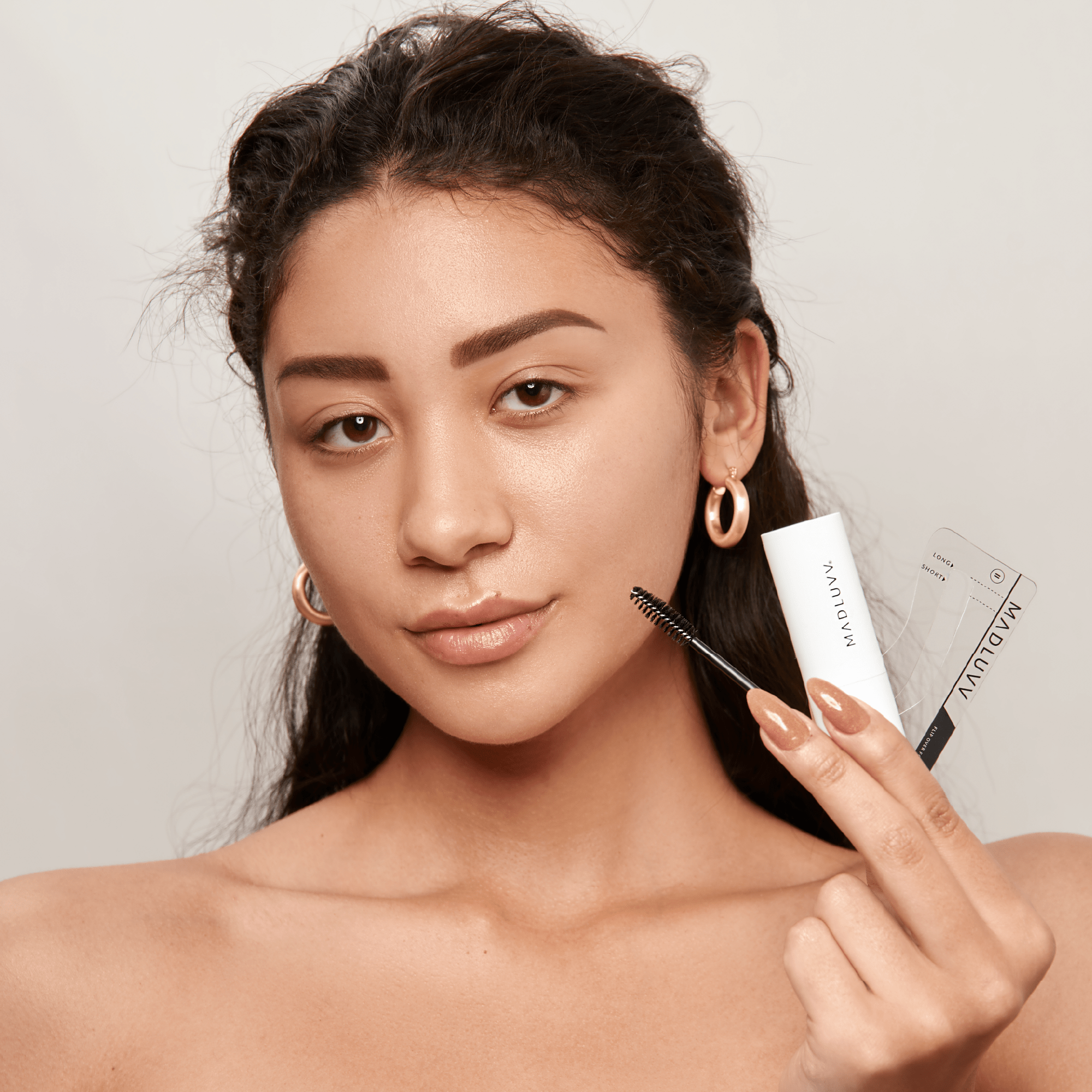 STEP 3
Flip your stencil over onto your other eyebrow, repeat step two, and finish each brow using the spoolie brush for perfect, long-lasting, symmetrical brows
The Madluvv Brow Stamp™ has:
Nine shades of buildable, blendable color
Five stencils for the perfect, natural, custom shape
Long-lasting, smudge free, sweat resistant formula 
Smooth application that stays on hair and skin
A 3-step process for perfect brows in under 1 minute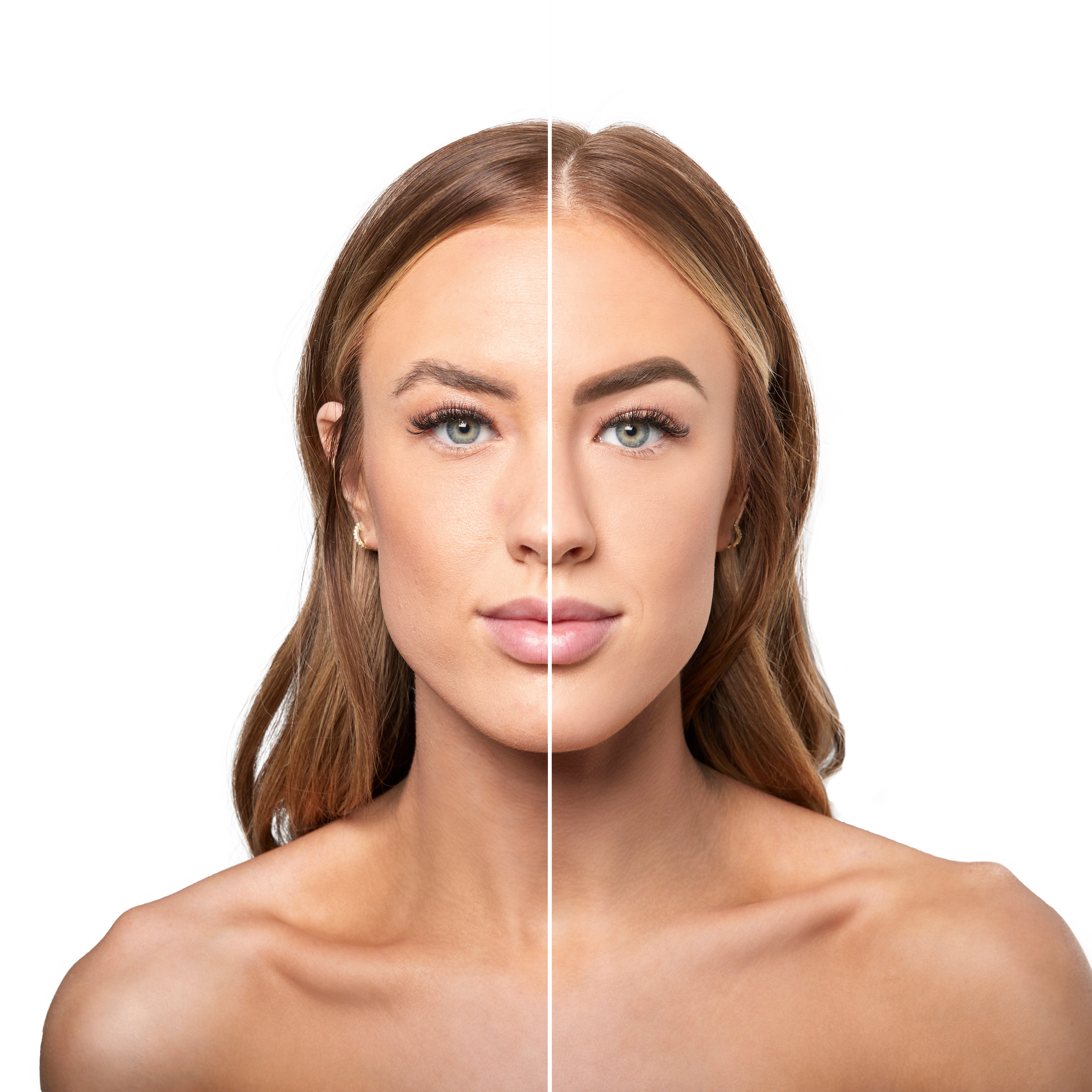 "Everyone on tiktok agrees: this brow-stamping kit is a game changer" - msn
"Everyone on tiktok is shook over how well this brow product works" - elite daily
"This product is a 10 out of 10" - yahoo
ACHIEVE PERFECT, LONG-LASTING BROWS IN SECONDS WITH THE MADLUVV BROW STAMPTM KIT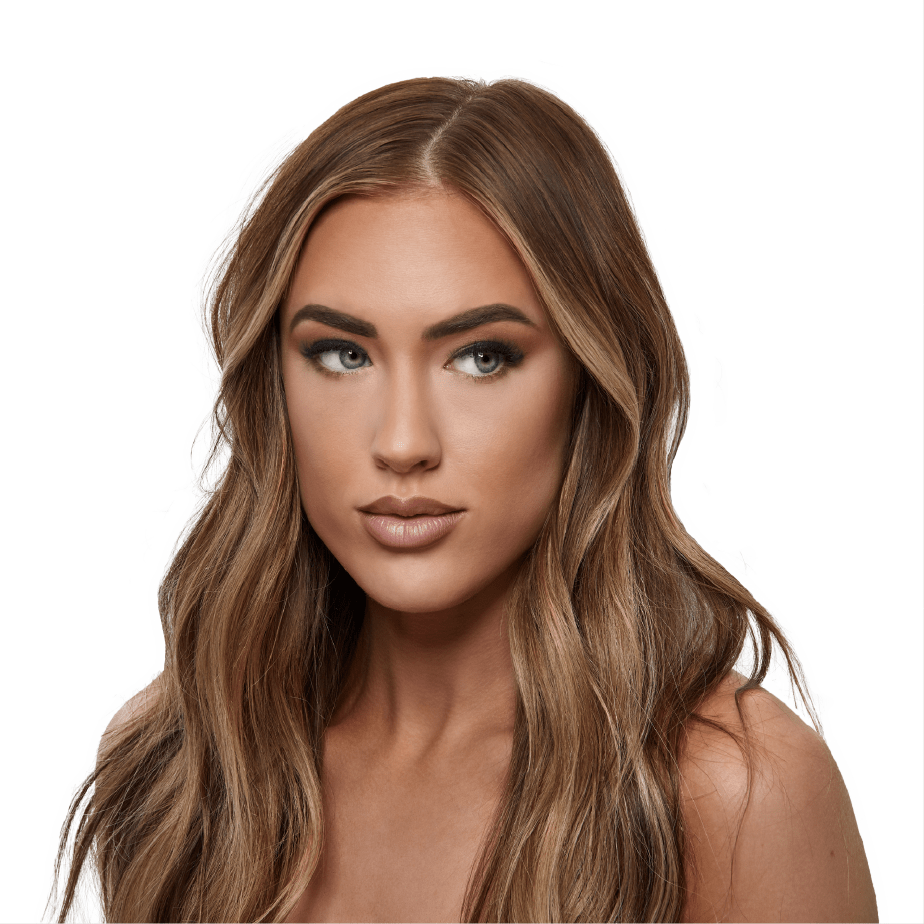 BEAUTIFUL, SYMMETRICAL BROWS IN UNDER A MINUTE
It only takes a few seconds to create perfect, natural-looking brows by placing our stencil onto your eyebrows and stamping in your color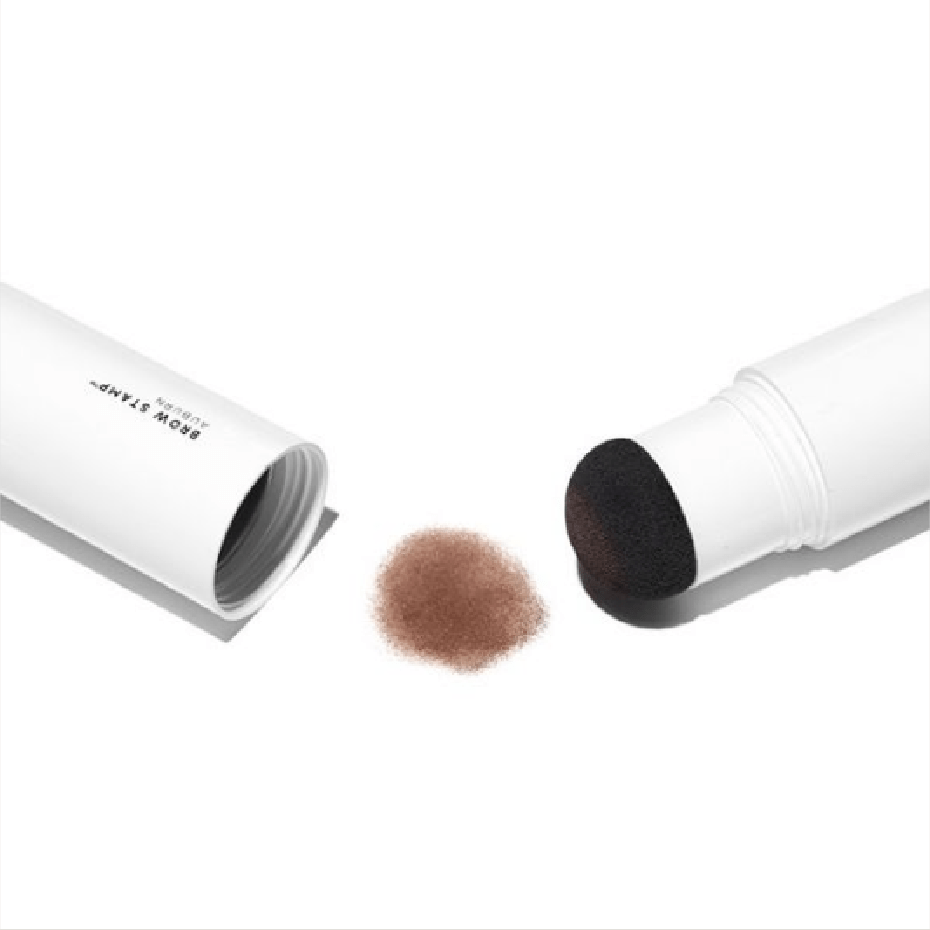 BUILDABLE COLOR FOR THE PERFECT SHADE
Stamp in as much or as little color as desired into your brow stencil to create the perfect, natural-looking shade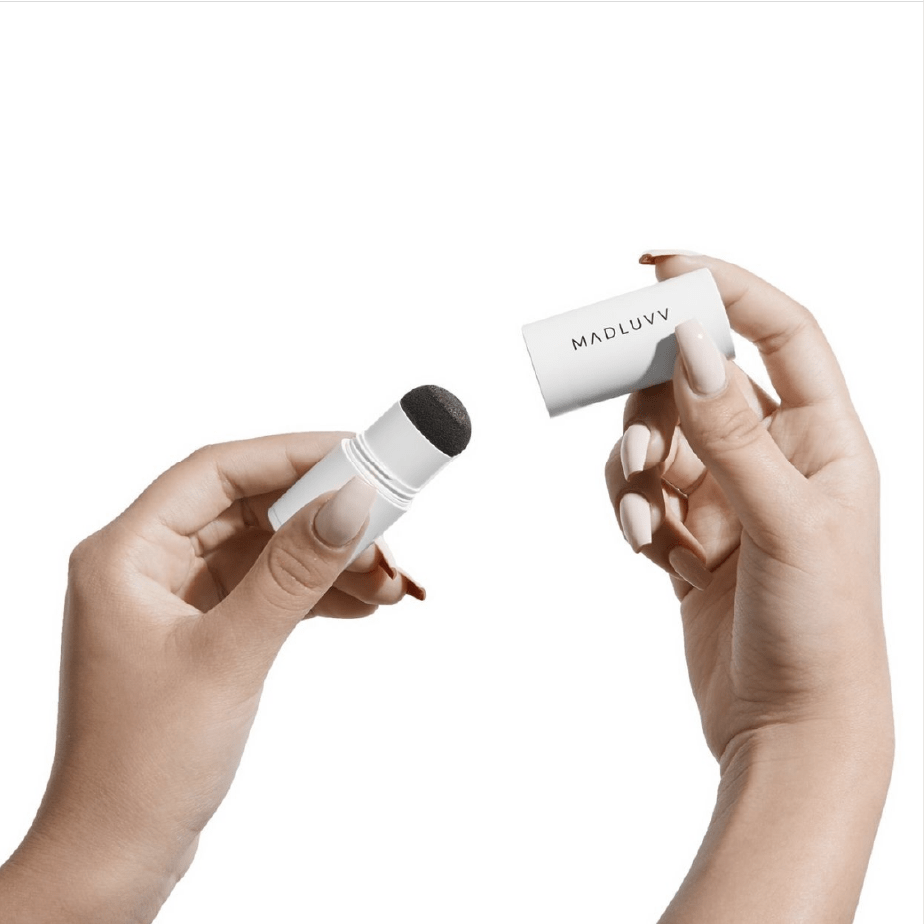 LONG-LASTING, WATER-RESISTANT FORMULA
Never worry about heat, sweat or water wiping off your brows with our long-lasting, water-resistant formula built to last all day
See the incredible results
This was so easy and they look sooooo good! Fan for LIFE!
The color blended so naturally with my hair.

- Jessica T.
3 simple steps to achieve perfect,
symmetrical brows in under a minute
Not sure what shade you are?
Take the Shade Finder Quiz now!
get started
CUSTOMER REVIEW
I just LOOOVE this product. The look of it looks so professional. I get compliments everyday about my eyebrows. The color is really black but it's still good. A forever customer‼️
Sukina B.
I bought the soft brown stamp kit and I obsessssed!! 🔥 I absolutely love these!
Claudia V.
I have tried another one like this. And hands down Madluvv was the best! Will definitely continue to buy this product!!! Love it!
Catherine M.
FREQUENTLY ASKED QUESTIONS
What if the color does not work for me?
Stamp the brow stamp on a paper towel before application to remove excess product. After you do this align the stencil and stamp lightly from the tail to the front. If you want more color, realign the stencil and repeat!
Do I need a right and left stencil?
No! After you complete one side with the brow stamp, simply wipe the stencil, flip and repeat the stamp on the other brow. We recommend using a paper towel or something dry to wipe away the excess product.
How do I hold the stencil?
Hold the stencil on your brow area with a widened two-finger hold (your index finger and middle finger are usually best).
How do I know what stencil size I am?
We have simplified the process of having to choose a stencil size when ordering and we now include 5 different shapes that have customizable lengths- long or short!
What do I do if the brow stencil does not fit my current brow shape?
The stencils were created according to the measurements of The Golden Ratio so they may not be perfectly fitted to your exact brow growth. * If you like the shape of the stencil, once you stamp it on, you can tweeze the hairs that fall outside of the shape to make your natural brow growth fit the shape perfectly. A lot of estheticians use our stencils during the shaping process to clean up brows!
Medium Brown Brow Stamp™ Kit
Soft Brown Brow Stamp™ Kit